The Eazy Vegan : Second Base; Vol. 2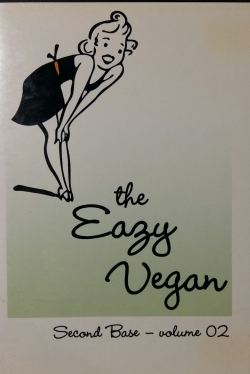 Description
Learn the greatest dish you could ever put underneath avocado.

Bananas are awesome, but what do you do when they get too brown? It's time you make bread, the Eazy Vegan style.

We'll teach you how to make crispy on the outside, gooey on the inside burgers that even Ted Nugent would love.

Here's a little known secret: there are only about 3 soup recipes in the world. We're going to teach you the awesomest one of all.

- DVD includes PDF recipes & images.
- Compatible with MAC, PC, playstation & newer DVD players (DVD-R).