The Eazy Vegan: Vegan Basics; Vol. 1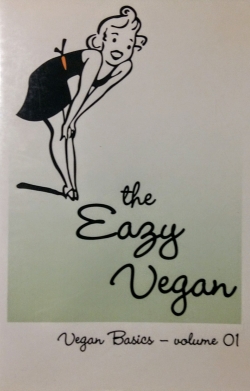 Description
Easy-teasey-beautiful cheese sauce. Learn how to make a vegan version even faster than it takes to heat up a jar of Cheez Whiz (What is that stuff anyway?)
We know fried food can be bad for you, but with tofu in the middle you might be able to get away with it for 3 or 4 meals a week. Ok, maybe not, but once you've tried them, you'll want to.
Why pay big money for veggie ground? We show you how to make your own for pennies a glass.
We unlock the secret behind the food that you used to have to go to a restaurant to get... Careful, you may never leave the house again.
- DVD includes PDF recipes and images.
- Compatible with MAC, PC, playstation & newer DVD players (DVD-R).