Health and Wellness Seminar: January 2013, Adelphi University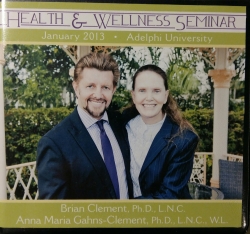 Description
Learn the truth about health, nutrition and lifestyle from both Drs. Anna Maria and Brian Clement. They have a combined 80 years of working with hundreds of thousands of real people and keeping up-to-date with the latest, most accurate research.
Learn the truth about which supplements you mist take and which supplements you shouldn't.
Learn how your choices, and not genetics, are the key factor in determining your health.
Learn the truth about which things in your everyday life are health concerns and what choices you can make to maintain your health.